Besides being a photographer, I also work full time in a Fortune 100 company. If I thought it was hard working full time and owning a business, it just got exponentially harder with a baby in the mix.  Even though Jonas is a piece of cake as far as babies go, I knew that life was going to change drastically once I started my 9-5 again. For starters, I'm not a morning person at all! But I knew that in order to maximize my day, waking up early would be necessary. And honestly, I don't know that I could do it all if I didn't.  It's amazing how much I can get done in that short two hour window before the baby wakes up.  So goodbye days when I would roll out of bed at 7:30am, throw on some clothes and dash to work.  My day now starts 5AM and usually involves a hundred little tasks to get me and the baby ready for our day.  Another drastic change has been pumping on the clock.  I've been pumping since Jonas was a month old, but I never timed myself.  The pressure of having to pump a bottle of milk during 15 minute break intervals at work is CRAZY and if I'm being honest, kinda traumatic!  But keeping Jonas on an exclusive breast milk diet is super important to me, so I'm willing to do whatever it takes to make that happen.  By the time the day ends and I'm in bed, I'm completely exhausted because I've had what feels like three full days within one: first thing in the morning, the actual workday and again when I come home at night to do things around the house and work on my business.  There's really no time to waste because there's always something that needs doing or prepping.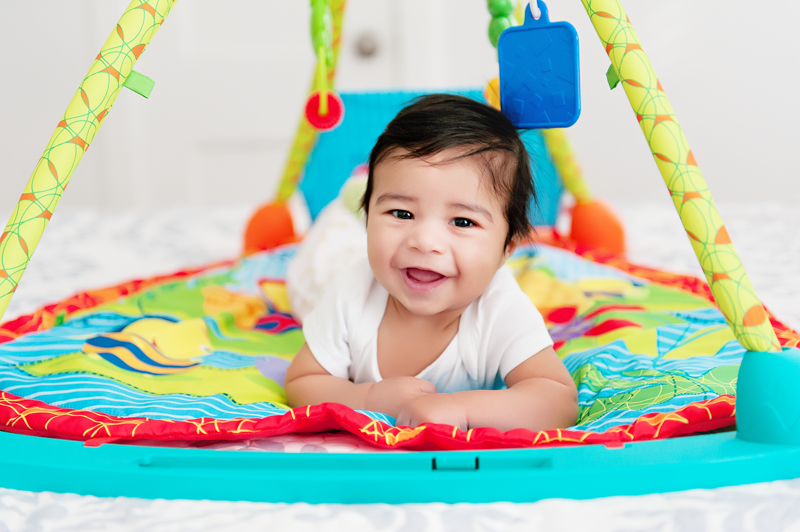 The good thing about these new changes is that I have definitely been more productive in the last two week. I always find that when I have less time to do things is when I'm most efficient with the use of my time. I also appreciate the time I do have with the baby because I know it's limited.  Which means keeping work stress in the workplace and not bringing it home with me and just trying my best to be present. It's pushed me to work smarter, not harder (that's an advice post in the making!) and really be specific about the direction I wish to go in my business and the projects I take on to get there. I've said "no" a lot more times in the last few weeks than I have in all the years I've been in business – and that's a good thing! Being a full time employee, small business owner and mom is not easy, but it's definitely not impossible! Talk to me in a few weeks and I may be singing a completely different tune, but for today it's doable and I'm going to continue taking it one day at a time and make adjustments as I go.

What are some of the challenges you face as a working mom? I'd love to hear from other women in my shoes!