I couldn't be more excited to resume my contribution to a project that's very near and dear to my heart: Communal Global.  For those of you that don't know, Communal Global is a blog of women from all around the world that share a piece of their daily lives through photos.  I sort of fell of the wagon over the summer when Parker was introduced to our lives.  But now that we have adjusted to a new "normal", I can't wait to share a piece of my world here in New Jersey every Tuesday for our "Around the World" posts. But today, I'm going to take a trip down memory lane and to another part of the globe (Liverpool, England actually!) to watch one of Kleber's dreams come true: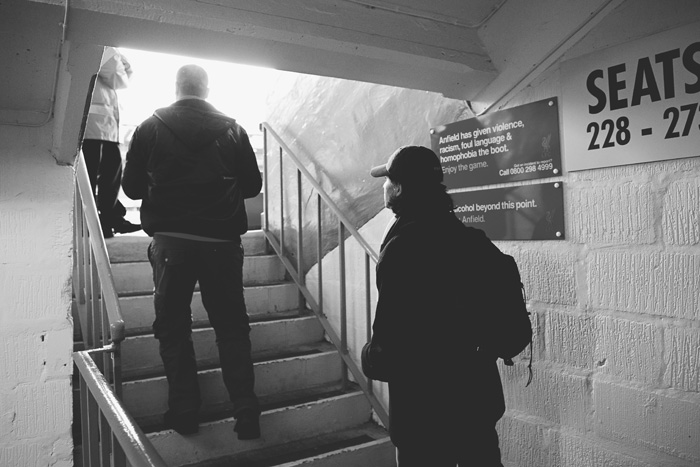 As you all know, Kleber and I traveled to London in October.  What you may not know is that London was a birthday gift for Kleber's 30th birthday. Why London, you ask?  Well, my husband is a HUGE soccer fan (or football as the Brits call it)! And the one thing he loves more than anything is Liverpool FC – his favorite team. Now Liverpool is nowhere near London, but it's close enough for a day trip and after months of planning and harassing my BFF (who happens to have connections in the Premier League), I was able to score some tickets for us to watch his team play at their home turf, Anfield Stadium.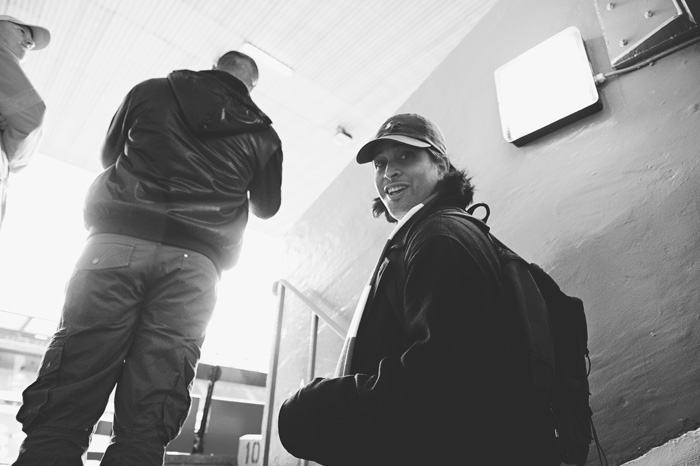 We traveled halfway across the world just for this moment…..and it was everything I had hoped it would be.  I don't claim to be a soccer fan, but just seeing the look of excitement on Kleber's face and being witness to one of his dreams come true  was priceless!  Needless to say, it was an experience we'll never forget and one I'm so happy we shared together.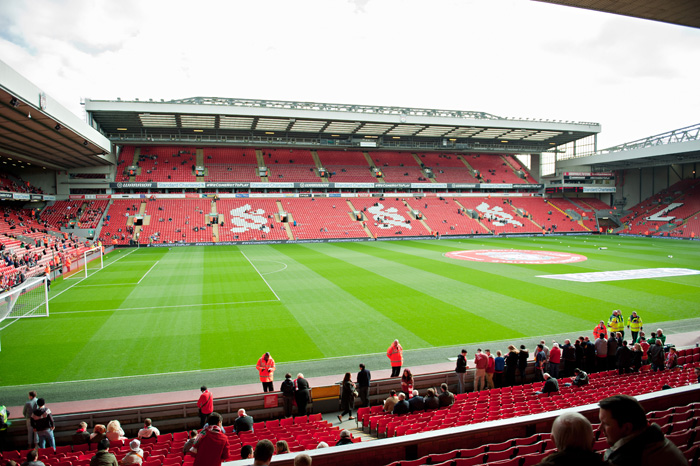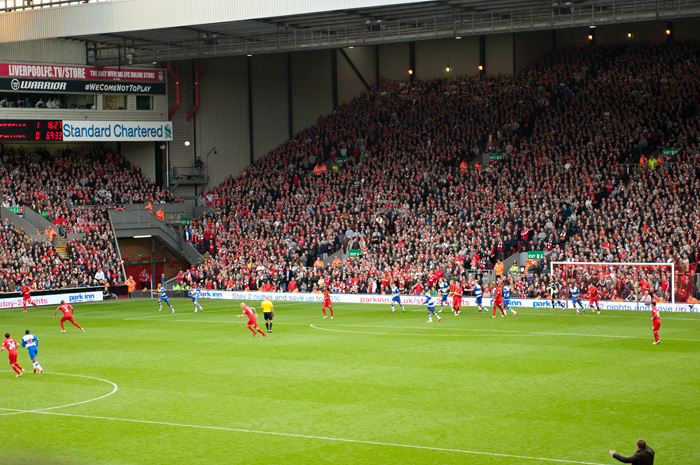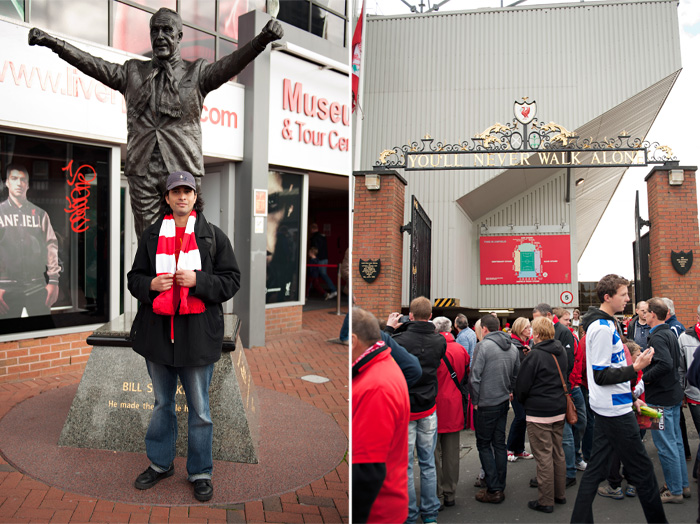 Please join us "Today" – wherever you are in the world – and link up with Communal Global!