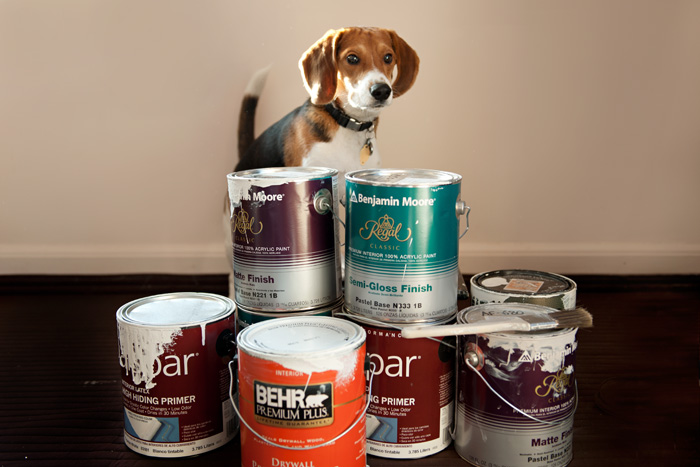 As soon as I suggested "work night/work day", I immediately regretted it. I'm not a fan of DYI'ing. I learned that pretty early in the first year of being a homeowner. I blame HGTV and DIY blogs likes Young House Love  for making the whole do-it-yourself thing look appealing. But I've come to realize that I'm just a sucker for the big reveal – not the hundreds of steps in between.  That's where my DIY love affair ends, but that's where all our projects begin.  However, I really do hope we stick to this goal of working on the house one night per week and two weekend days per month. You see the thing we both want to achieve in the new year is getting our fixer-upper in order and work night/work day seems to be the only viable solution to the time issue we always face. There's never going to be time, unless we dedicate time. First project on the to-do list: the "pink room" (i.e the spare bedroom).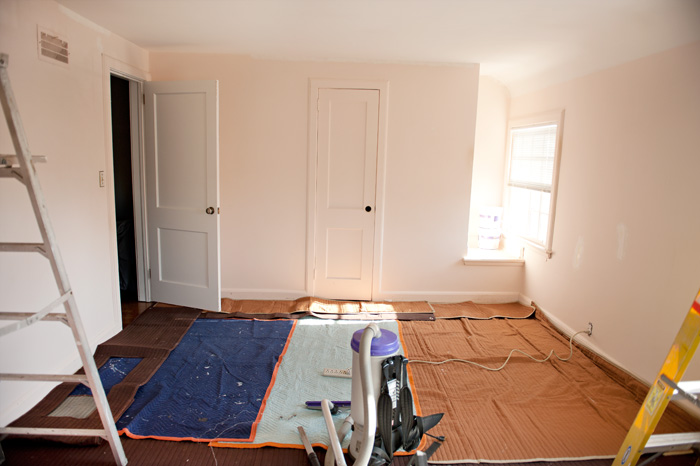 Doesn't look too bad from this view.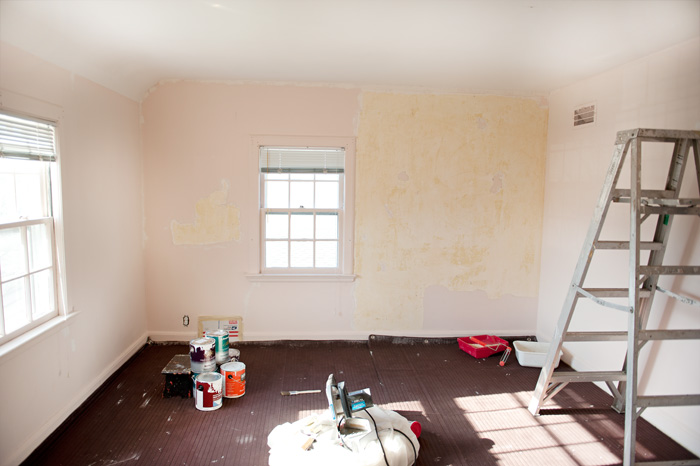 Now this view is whole 'nother story…we definitely have our work cut out for us!