I've had these pictures ready to go for some time but I just couldn't get my thoughts together to write this post.  Maybe it's because I was never a fan of history and what little I learned about Greek history and mythology is long forgotten,  but every time I sat down to write,  it felt like I was back in school and writing a 500 word essay on the Acropolis.  My writing could never do this historical experience justice, so in cases like these, I'll just let the pictures (and a few captions) do the talking.
•I always associated the Acropolis with one building (the Parthenon), but it's actually an ancient city with various temples and theaters, so it required A LOT of walking. If you ever have the opportunity to visit, don't forget to wear sneaker or hiking boots because it's a long and treacherous climb to the top!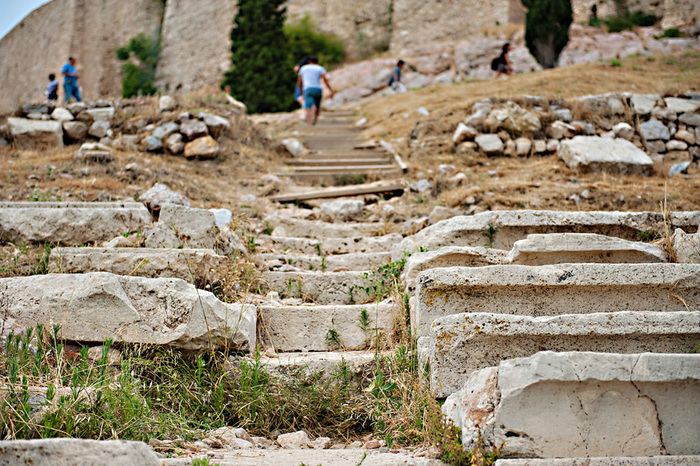 •This theatre was of particular interest to me since my beloved Yanni's Live at the Acropolis concert was held here (don't judge!) . I was always under the impression that the concert was actually held among  the ancient ruins, so seeing this modern theatre in person was a bummer, but I wouldn't refuse an invitation here either. It's a gorgeous venue and the perfect place to enjoy music under the stars.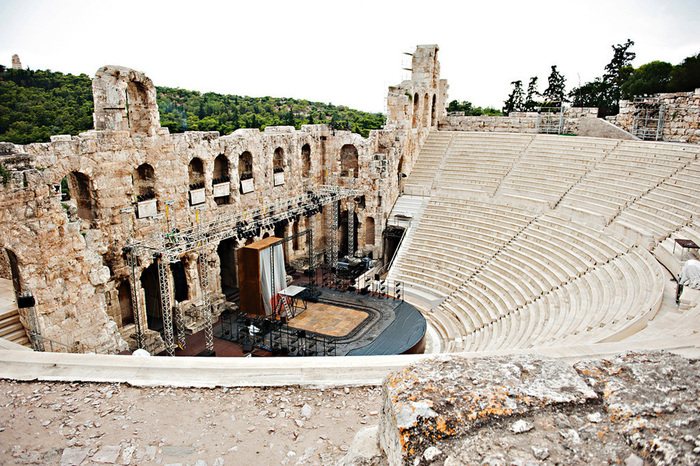 •My favorite thing about the Acropolis was grandness of the buildings against the backdrop of the sky.  The structures are larger than life and it's hard to believe that these were actually made by human hands without the facility of modern technology. It's a sight to behold.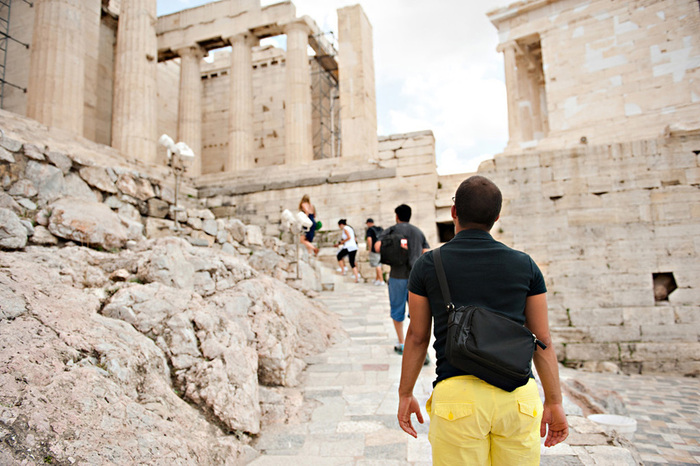 •At  the top of the Acropolis you'll find several temples, the most famous being the Parthenon – the temple dedicate to the Greek goddess Athena. The temple was under reconstruction as evidenced by the cranes and scaffolding. The photographer in me was not happy with these modern eye sores.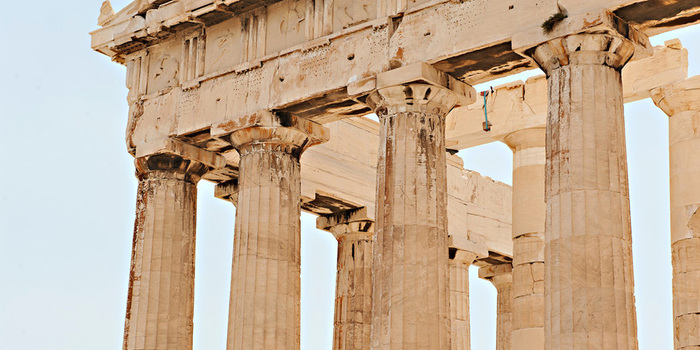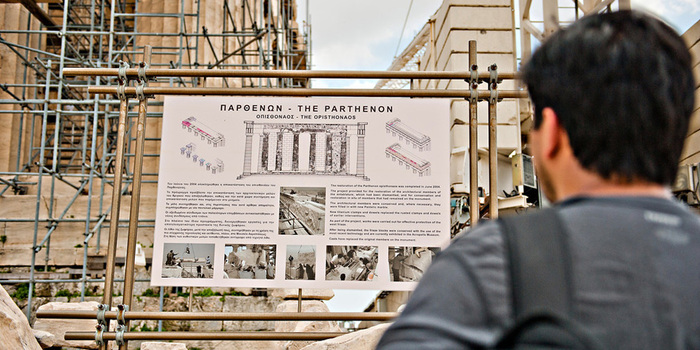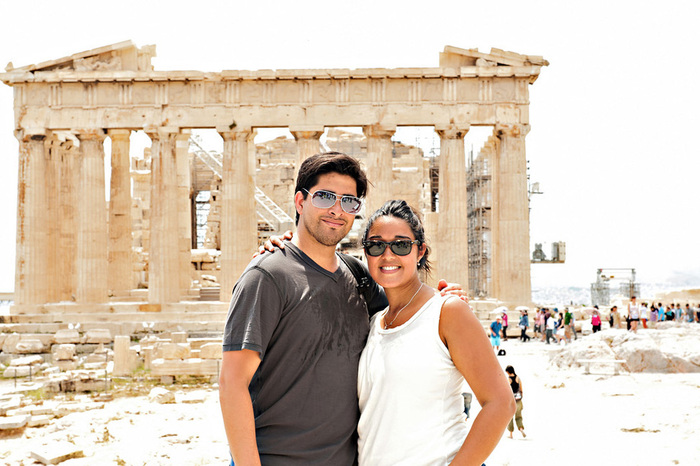 •One of the rewarding things about climb all the way to the top in the midday sun was being able to see  the entire city of Athens.  Before visiting, I always assumed the Acropolis was located  in some distant mountain in the middle of nowhere.  So when I learned that  it was located in the town (a 10 minute walking distance from Syntagma Square), I was shocked.  All the other ancient temples are also scattered around the city making it really interesting to walk around, especially at night.  My friend described it best as a scene from "I am Legend"  – the mix of the old and new makes it a truly fascinating city to explore.