So this has been one crazy week! First an earthquake then a hurricane! To be honest, it's been tough keeping up with all these natural disasters, so I'm afraid I don't have a new post ready for you guys.  But I do have this: a sneak peek of my "just for fun" photo shoot last week – more photos to follow soon! It's hard to imagine that it was this sunny and beautiful just a few days ago. I'm just hoping that the rain stays away for a bit and that we get to enjoy a little more sunshine before September arrives for good. 
Please join us "Today" – wherever you are in the world – and link up with Communal Global!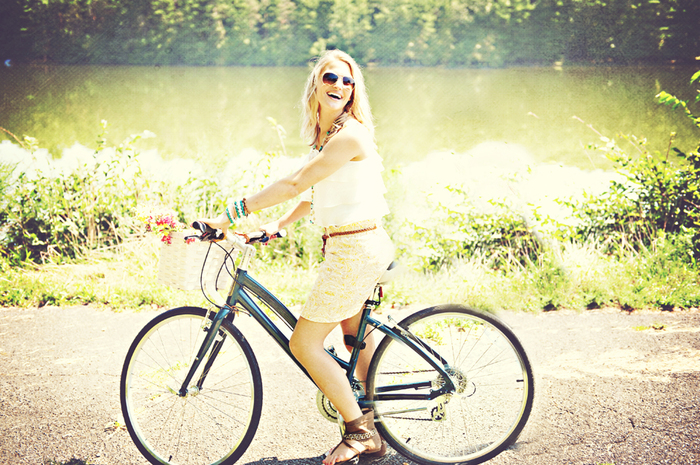 *And yes, that's my bike, which seems to be getting more use as a photography prop lately. Hopefully, it will go back to serving its original purpose sooner rather than later.