You would think that living a hop away from one of the greatest cities in the world that I would have tons of candid street shots in my portfolio, but I don't.  Even though I absolutely love street photography, the honest truth is that I get very anxious when it comes to taking pictures in public. The last thing I want to do is take a picture of a random stranger and have them chase me down the street or worse, have them break my camera in a fit of rage (yes…I have an active imagination)! But I do believe in stepping out of one's comfort zone and one of my goals this year is to keep flexing those street photography muscles.  The funny thing is that when I'm visiting another country, it comes to me much more easily. I think it has a lot to do with that tourist mentality which let's you get away with taking pictures of just about anything.  These photos were taken during our stay in Athens. The political climate was pretty intense at the time since we had arrived at the tail end of the riots. Our hotel was located right in front of the Greek Parliament building where most of the mayhem occurred, so we had front row seats to the aftermath. Though the pictures may look alarming, it was business as usual and not once did we feel unsafe roaming the streets of this fascinating city.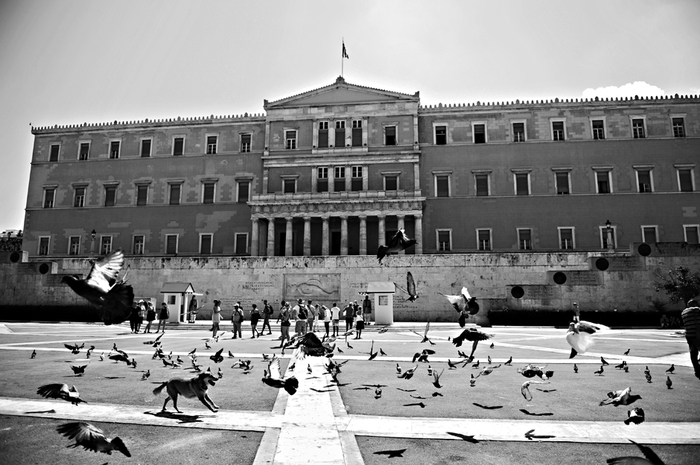 A stray dog chases pigeons in front of the Greek Parliament building.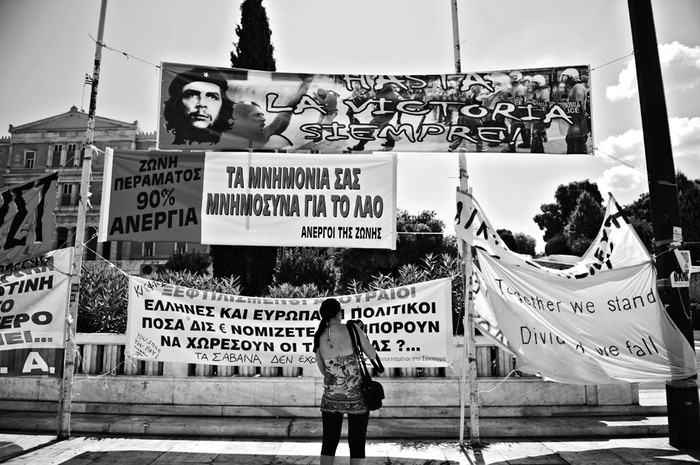 I have no idea what  the signs say, but telling by the picture of Che, I'm pretty sure it has something to do with the protests.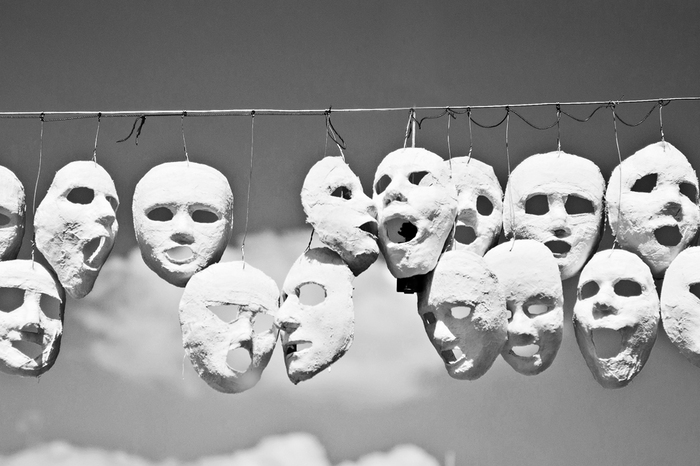 Masks hanging  in Syntagma Square. Can you spot the teargas grenade behind one of them?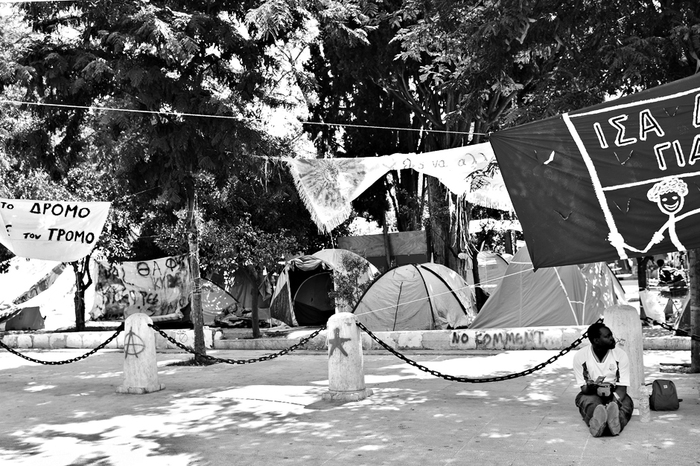 Tents belonging to the protesters taking up temporary residence in Syntagma Square.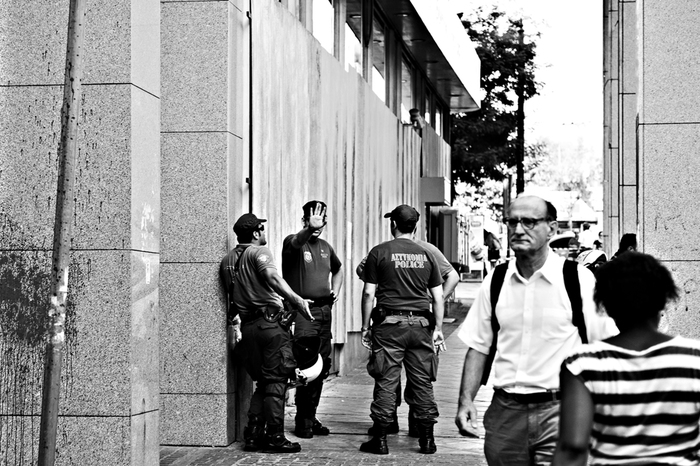 Police gathered around the area of the Parliament building. As you can see, I get a little bold when I'm on tourist mode, sorry officer!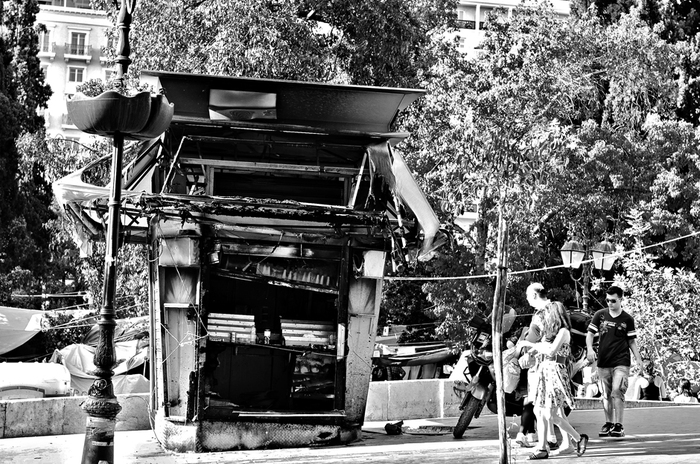 The remains of a newstand bombed during the riots.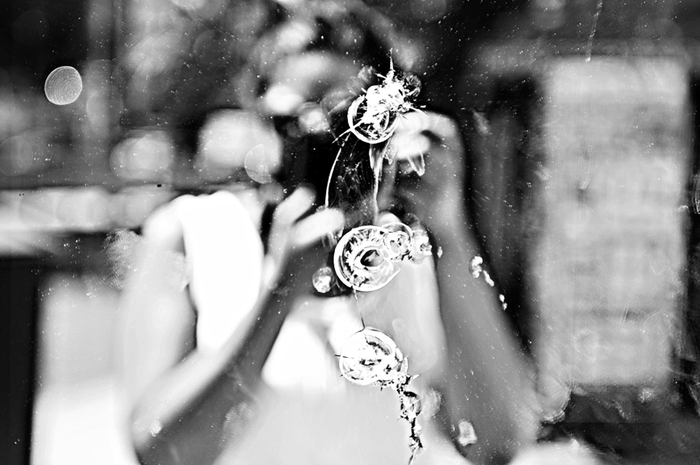 Bullet holes?  Not sure…but we spotted several of these around Syntagma Square.